Sandwiches


Philly Bistec Queso (Cheese Steak) 5.50
Philly, watch out! This is the Barcelona
version of philly cheesesteak
beef, carmelized onions and provolone
on a spanish hoagie roll

Philly Veggie or Chicken 5.45
our philly cheesesteak made
with chicken or veggies

Catalunya Burger 6.95
thick prime beef burger with allioli,
tomato and lettuce
on a fresly baked spanish kaiser roll
with homemade potato chips

Prime Burger 6.50
prime beef burger, provolone,
catalan mushrooms and carmelized onions
on our fresh baked spanish kaiser roll
with homemade potato chips
Entrees


Paella Valenciana $13.95
shrimp, mussels, clams, tilapia
and authentic chorizo,
cooked w/ tomato, peppers & onions
served mediterranean fisherman style
over saffron rice
Served with Dry rice or with demi glace

Paella de Vegetales $11.25
For veggie lovers -
Large chunks of fresh seasonal
vegetables fire roasted
& served over our saffron rice

Salmon Cakes $12.95
Homemade salmon cakes with
remoulade fresh vegetables
and baked sweet potato

Tilapia Azure $12.50
Tilapia sauteed in a fresh lemon caper sauce.
w/ saffron rice & black beans

Homemade Lasagna 10.95
Homemade vegetable or meat lasagna
side salad with feta vinaigrette and bread

Pasta Villanova 12.95
Penne Pasta lightly sauteed with shrimp,
light roasted pepper, tomato sauce & salad

Bistec Ajillo $12.95
garlic marinated sirloin steak
tossed with roasted garlic, sundried tomato
and herbs. served with garlic papa asada
(roast potatoes) and grilled vegetable kabob

Poullo Girona $ 12.25
Roast breast of chicken, spinach bechamel,
grilled veggies & saffron rice

Poullo Cardinale $12.50
Sauteed chicken breast with roasted garlic,
diced tomatoes, roasted peppers, italian herbs,
white wine sauce over angel hair pasta

Bistec Al Horno $11.95
8 oz char grilled sirloin tender
served with homemade chips and veggies

Just Desserts


Crepe Barcelone 3.50
Vanilla Ice Cream in our homemade crepe
with nutella chocolate hazelnut
and topped with whipped cream...

Tarragona Coco Mocha Mojo
Chocolate cake with condensed milk
fudge frosting (just right, not overly rich)
and a rich layer of creamy coconut filling.

Ice Creme Cake 3.95
We make this wonderful dessert with
layers of our favorite ice cream
and homemade cake...
ask your server about this one!
be sure to see our desserts on display!

Fauntain Drinks


Drinks 1.50
Pepsi - Diet Pepsi - Sierra Mist - Club Soda - Tonic - IBC Root Beer - Iced Tea

Catalan Sparkling water 1.25
Our own pure triple filtered sparkling water
with lime naturally carbonated.
unbelievably refreshing!



S. Pelligrino large 25 oz bottle 2.50



Le Bleu bottled water 1.50
From The Espresso Bar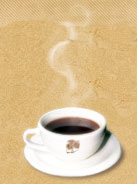 Cafe Mocha 3.75
Espresso, Steamed milk and
Hersheys famous syrup.

Snickers Mocha 3.75
Espresso, Steamed milk, Hersheys Chocolate,
Torrani Caramel and hazelnut.

White Chocolate Mocha 3.75
Espresso, Steamed milk,
Torrani chocolate bianco syrup.

White Chocolate Raspberry Mocha 3.75
Espresso, Steamed milk,
Torrani raspberry & chocolate bianco.
a taste of heaven!

Caramello 3.75
Coffee, Steamed milk, Thick caramel sauce.
Topped with more caramel."ta die faw!"

Volkswagen Red Bus 3.75
Espresso, Steamed milk, Torrani cinnamon syrup.
Topped with red hots

Mudslide Mocha 3.75
Espresso, Steamed milk, torrani amaretto
& chocolate syrup

Death By Chocolate 3.75
Espresso, Steamed milk, Hersheys Chocolate, Chocolate Bianco and rich Caramel sauce

Vanilla Crush 3.50
Our own specialty coffee drink
from Seven Seeds Coffee,
served over ice

Chocolate Crush 3.50
Our own specialty coffee drink with
Hersheys syrup, served over ice

Cappuccino Freeze 3.95
Our dreamy coffee blend,
frozen to perfection

Mocha Freeze Espresso blended and frozen! 3.95
Cappuccino - Mocha - Snickers Mocha - Caramello

Dreamsicle 2.50
Just like the frozen pop, Mandarin orange
with cream over ice

Handmade MilkShake 3.95
Chocolate Vanilla or Strawberry with
whipped cream on top!
All coffee specialties topped with whipped cream
We have sugar free syrups:
caramel white chocolate and hazeln
From The Tavern


Damm .. The Beer of Barcelona 3.50

Spaten Draft 4.00
a premium lager from munich
Wine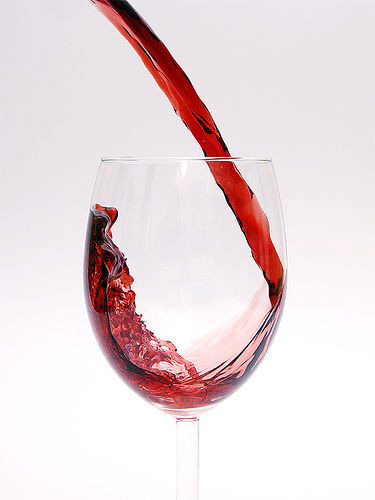 Decenio Rioja
Bright and Fruity, Compliments the flavors of the Mediterranean Coast.



Senorio De Valdehermoso
Full bodied with a soft after taste.
This Rioja is to Spain what Bordeaux is to France



Montecillo glass
Made from 100% Viura grapes made
from cold fermentation.
A dry, smooth and fruity wine
with notes of pear and wild apple.
Suited for drinking as an apertif
or with fish, seafood, pasta and paella.



Arrogant Frog
A french wine that revels
in its Mediterranean heritage.
Intense fruit driven aroma,
with a seductive palate.



Pinot Evil, Pinot Noir
A ripe cherry nose with a smooth velvety finish.
Excellent with cheeses and our Chorizo.
We have all ABC permits and a full bar!